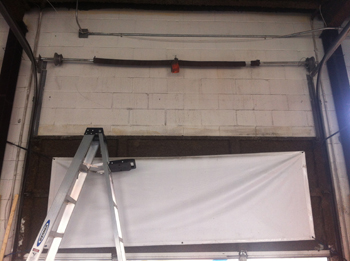 There is no doubt that some garage door repairsrequire the assistance of a professional garage door company in California. This is the best thing you can do for yourself since professional assistance will not only guarantee accurate garage door service, but it will also protect you from getting injured. You must never forget that most components need special handling for the avoidance of accidents, but if you want to avoid frequent garage door problems you can still do some maintenance on your own that will keep your door in a good shape, as you can read in the following article.


Maintaining the garage door parts in good condition

The cleaning and lubrication maintenance must take place on a regular basis. There are many garage door companies in Claremont that can assist you on both services or give you some tips.

Keep the sensors perfectly clean and examine the condition of the wires that connect them with the garage door opener. The good performance of the sensors will guarantee your safety.

Check the bottom seal at the bottom of the door because if it's worn, it will affect the insulation of your house and allow rubbish and small animals entering into your garage.

Use your ears and eyes when inspecting the garage door parts. It's good to keep a notebook with you making notice of anything strange you see or hear. If you have lubricated the door and still makes funny noises, you should consider calling a residential garage door service. Otherwise, you can proceed with tightening a few loose screws and ensuring that the main parts, like the cables, tracks, opener and springs are in great condition. Any sign of wear and tear would require professional assistance.